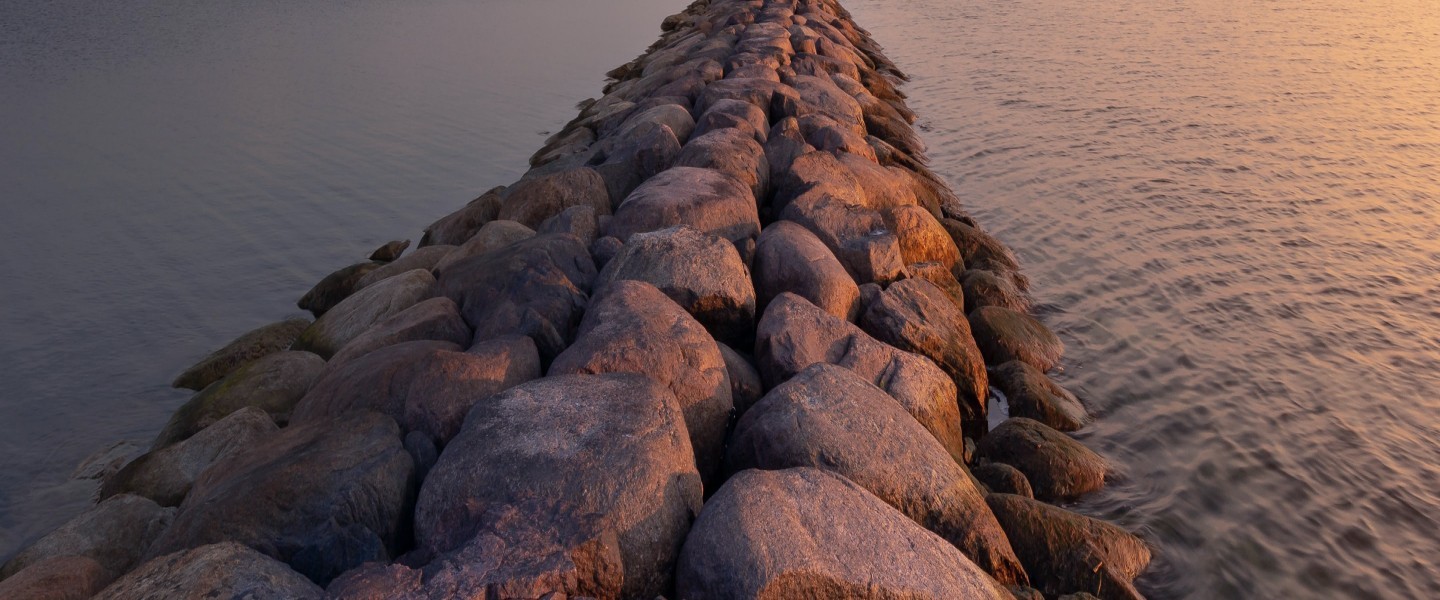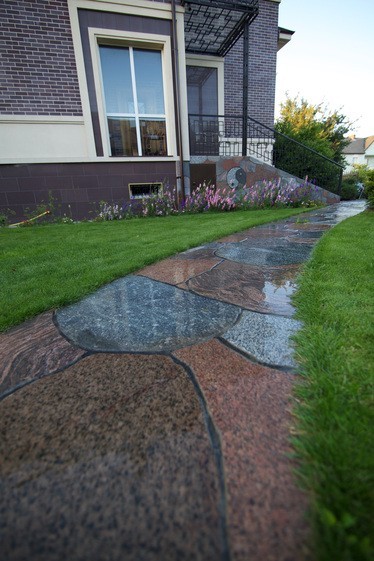 Rodionov stone company
The Rodionov-Kamen company specializes in the manufacture, processing and sale of products from natural Baltic stone - natural granite.
You are lucky.
Interested in a stone for an apartment, house or plot, you went to the correct and unusual site, telling about a special type of stones, about Boulders. And what you can get from them for YOU.
Boulders were generated millions of years ago by volcanic eruptions, scattered as a gift to mankind, all over the Earth and delivered by glaciers to us, in the Kaliningrad region.
Boulders, decorating reality, lie quietly in the fields and forests, on the seashores. They are transported to their sites and admired using in landscape design Their hidden inner beauty, until a certain time, was reliably hidden from the ordinary human eye.
And today and here you will see this hidden inner beauty of the boulder-stone.
We discovered it for ourselves many years ago, learned to work with it, in practice we learned that there are no two identical stones. As well as people.
We realized that this is actually granite, but not at all ordinary ...
With the help of people and unique equipment, the Scandinavian (Baltic) boulder was turned by the specialists of the Rodionov-Kamen company into a beautiful, practical and affordable natural finishing material that has not a standard, but a natural boulder shape.
The products of the Rodionov-Kamen company are fundamentally different from the typical ones offered by the modern stone-processing industry. In order to understand this, you need to see our work, and for us - to tell as much as possible about the boulder-stone and what it is possible to do with it.
As a result, your usual perception of a boulder-stone will be changed. We guarantee.
For those who fall in love with a boulder stone and decide to engage in this type of creative business in their country or region, we offer FRANCHISE. This is an excellent form of income and self-realization.
Why choose us
Service
Online consultations
Warranty from 5 years
We guarantee product service for at least 5 years to each client
Production
Own modern equipment park
Measurement without problems
Departure of the measurer with samples
Attitude to stone and not only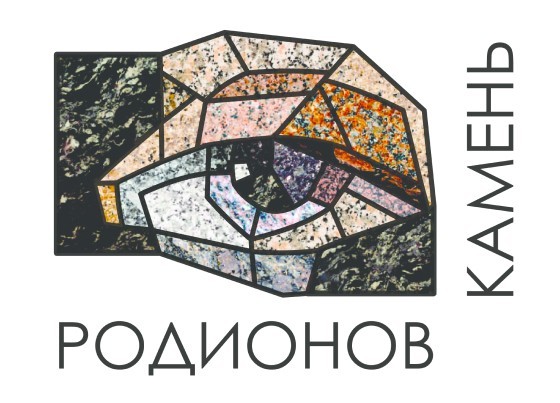 When choosing a boulder stone, there is no need to select a stone exactly according to the color that you would be able to order if you were performing work from a stone of rocks. This is the first little understood, hidden meaning of our unique proposal.
When laying a boulder stone, you do not need to cut out the usual rectangular shapes from it. The boulder tile retains its natural irregular oval shape. Let us remember that in Nature there are no straight lines invented by man.
All boulders have their own personal color scheme. and a unique interior design. When laying, the stones are combined together into products (for example, finishing the basement, stairs, paths, floors, etc.), as a result, a single carpet with a unique original mosaic pattern is obtained.
It is possible to select a stone by shades (tones): gray, red, darker or lighter, etc., which also, due to the originality of the internal pattern of each individual stone, gives a unique flavor. This item is for those who are still not ready for a radical internal renewal of his views on the stone.
We came up with and implemented a cool technical thing. It does not exist in the stone-processing industry. From the word "in general". This is a one-piece, non-glued, stone corner that allows you to work wonders. It can be used to make various exclusive, previously inaccessible to many people due to their high cost, products, such as stone shelves, revet the most ordinary concrete stairs, turning them into stone ones, with an imitation of step thickness up to 220 mm, made of ordinary aerated concrete (cinder block) base for the pillar and immediately put it in a "stone shirt" and much, much more.
Frequently asked questions
Organizational
What and how do we do it?
We bring boulder stones to the workshop, cut them into specially made equipment, on "pancakes" of a NATURAL oval shape with a thickness of 10-20-30 mm, level the horizontal surface giving the stone a roughness (does not slip) a roughness (does not slip) or polish it and sell it for laying. The main products are 20 mm thick. it makes no sense to veneer surfaces with a thicker stone.
If we make tables, then we cut out tabletops with a thickness of 40-100 mm.
What don't we do?
We try to avoid making standard rectangular or
square stone tiles, as the market is already filled
with this product. When making stone tiles, we
preserve the original natural shape of boulders
with all their bumps and irregularities. But if you
do require rectangular tiles–we make it, and
dispose of up to 50% of the stone. You will find
a reference here (roman masonry).
What is included in the franchise fee?
A full description of the business and its organization.
Advisory support for one year.
Design of a similar site. Placement of your details on our site.
Ability to use our trademark.
Blueprints for assembling machines.
Sale of manufacturing technology for solid stone corners.
If necessary, fabrication of custom machines according to your needs.
Contact with suppliers of high-quality consumables (Russian and global).
Assistance with finished product sales.

Technical
How can I lay stone, which is uneven around the edges, in a proper and beautiful way?
The stone is even on the horizontal plane, it is only uneven around the edges. This is the tricky part: we fit the edges of the stone with each other leaving even seams of 9-12 mm; we match the stones according to their shades, colors and shapes. This is quite a challenging task. But this is where you discover the artistry of craftsmen engaged in laying stone. How do they do it? Watch the video to find out. Go to Our Projects to see the realized ideas of each craftsman.
Who likes it, who doesn't, and why?
There are two types of people: the first one likes this non-standard approach to stone mosaic, while the second prefers the traditional approach to stone and its classic colors. For customers who choose the classic, we have a Rock section, where you can choose standard stone and stone products, such as countertops, windowsills, fireplace marble or granite finish, etc. from all over the world.
What else can we make from stone?
ANYTHING. Yes, we can really make anything you wish out of stone. We state this proudly because we have more than 10 years of experience with the stone and have completed all kinds of non-standard orders. Our projects include the Prussian Lion fountain, a spinning stone, a resonance stone in the Guryevsk sensitive park, the Wind Rose and the Queen Louise pump room in Zelenogradsk. To get a grasp on our endless possibilities, go to the Custom Orders section.
How else can we impress a demanding customer or an experienced designer?
Solid, not glued, 90 degrees stone corners (with an option of cutting at another angle and even making U-shapes). L-shape stone is our proudest achievement. This is truly a one-of-a-kind product in the stone industry. With solid stone corners, we are able to create art pieces. It can be used to make a variety of exclusive, previously unavailable to the consumer (due to their cost) products, such as stone shelves, or to turn ordinary concrete stairs into stone ones with cladding (with step thickness imitation of up to 220 mm), or to make concrete base for poles from an ordinary AAC blocks and immediately cover it with stone, and much more.

You can appreciate the practicality and beauty of solid stone corners when you see our projects on stairs, fences, windowsills, moldings, and stone shelves

Lifetime warranty. Stone care.
Yes, at Rodionov Stone, we provide a lifetime warranty on the stone. How could we not? Obviously, if you don't smash the stone with a hammer or crowbar, if you don't try and break it, it will last you and all your future generations. This does not mean, however, that the stone needs no care. If you want your stone to remain as beautiful as it was when you first lay it, wash it and treat with a water repellent once a year, before the start of the season.



Here's a link to a video on how this can be done. Stone treatment services are usually carried out in the spring, at the beginning of the season. Note that different water repellents have different compositions (base). We use environmentally friendly water-based hydrophobic compound, which is not compatible with the previous generation of oil-based repellents. Please take this into consideration if you want to perform these works yourself. Treating stones and adhesive joints with water repellent protects them from premature damage and moisture getting under through micro-cracks.

How much does natural shaped boulder tile cost?
Heat-treated (non-slip) tiles, 20 mm thick, in different colors, up to 60 cm in diameter: RUB 4500 per 1 square meter (sold by weight: +/- 55 kg). If it's necessary to select the stone of specific shades and tones (gray, red, etc.), the price increases by 20%.

Solid stone corner increases the price of stone by RUB 1500 per meter of stone (measured by the length of the edge of the stone and added to the weight of the square).

The price and delivery terms for all other items (stone bark, tumbled stone, chopped stone, solid stone tables, hearths, etc.) are negotiable and depend on availability in stock and customer requests.

Can the stone be delivered to other countries and regions?
Yes, we have all the means and relevant documents. One truck with the capacity of 21 tons fits 360 square meters of 20 mm thick tiles. The stone is placed on pallets and wrapped in film. Possible shipment by rail. See the photos.
As your stone is non-standard, is it possible to order a team of specialists for laying in another region or abroad?
Yes, it is possible. You will need to cover the travel expenses from Kaliningrad and back under current prices. There is also an option of sending a single specialist to train your local team with the experience in granite laying. The term of training is 1-2 weeks.
Are there any counterparts of your production?
Not yet, but we can teach you by selling a franchise for your region. We sell no more than one franchise for a city with a population of 500,000+ people. For example, if the regional center has a population of 1,000,000 people, we reserve the right to sell 2 franchises, etc. This approach ensures adequate earnings and healthy competition.
Technological
Can I lay stone on the insulated vertical surface of the facade (polystyrene or rock wool)?
On what surface is the stone laid, on what glue (for example, when cladding the stairs)?
On a concrete surface, made of M200 grade of concrete. Stone glue, intended for external or internal works, is chosen by the customer. The more challenging the surface, the more irregularities there are–the greater the consumption of the glue and the final cost of stone cladding are. A thick layer of glue holds the stone more poorly. The quality of the concrete product also affects the durability of the cladding–if the concrete base cracks, the stone, or the joint between the stones, also cracks.
Can I clad vertical surfaces of drywall or metal with stone?
How much stone goes to waste / for trimming (when fitting the natural shape of the stone, it must be trimmed)?
It all depends on the complexity of the project, the experience and style of the laying specialist, and the shape of the object. Typically, the trim takes from 15 to 20% of the total square footage. When cladding fences and staircases and using corners, there is usually more trim than when cladding a plane surface.

Stone leftovers are a valuable material. You can use them creatively, at your discretion, as you have already paid for them. If you don't need them, we can remove them for a fee.

Who performs the stone laying/cladding?
Specially trained, experienced professionals. Each stone is sawed to a separate mold and adjusted manually, in a turbine with a stone cutting disc. All joints have the same thickness of 10 mm (+/- 3 mm). It takes experience and a love of stone.
What is the cost of a franchise?
There are different packages: the minimum franchise package with a full description and follow-up consultations to start and organize the business costs RUB 500,000. One-time payment without additional royalties. Under guarantees, installment payment can be provided.
How is the cutting of stone performed?
Stone cutting is carried out manually by craftsmen, in a turbine with a stone cutting disc. Each stone is trimmed and subsequently adjusted by hand. We order stone cutting discs ourselves, as it is a big challenge to find high-quality, long-lasting discs in the domestic market. It is impossible to determine the quality of the disc visually when you make the purchase, but over the years we have found reliable manufacturers and can sell you their products with a guarantee of long-term performance.
Water repellent treatment / moisture protection. Is it necessary?
It is clear that the granite stone hardly absorbs any moisture, but, over time, it gets covered with dust and dirt. It will be much easier to care for the stone if you treat it with a special water-repellent agent right after cladding. This also protects the adhesive joints. We offer an environmentally friendly water-based repellent of the latest generation made by German technology. When ordering the standard stone laying, the repellent treatment is included in the price.

We hope that we answered all the main questions. Please consider browsing through our site carefully. If the questions remain, please call +7 (4012) 770-617 or fill in the feedback form.